25% OFF SITEWIDE*
No code required - discount is automatically applied at checkout

free gifts*
Spend $50+, get a shaker
Spend $100+, get a shaker + shirt
Spend $150+, get a shaker + shirt + product of choice


free shipping
For U.S. orders $100+
---
Pre-Orders
Due to increased demand, many of our products are currently on pre-order. While we wish we could get your order to you sooner, we're unable to ship it faster than the timeline noted in your cart. There's no split-shipping on orders. If your order contains both in-stock and pre-order items, the whole order will ship together in one package when all items are ready. To ensure faster delivery of your in-stock items, we recommend making two separate orders—one for your in-stock items (which will ship ASAP) and one for the pre-order items (which will ship when ready).
*The Fine Print No One Ever Reads, But Should
25% off sitewide is valid now through 6/18/21 11:59pm. No code is required, the discount is automatically applied at checkout. Discount can't be combined with any other coupons or rewards vouchers. Discount does not apply to taxes and shipping charges. Offer can't be applied to previous orders. No rain checks.
Receive free gift(s) when you spend $50+. $100+, or $150+ (after discount, before shipping). Limit one per customer. A "free gift" pop-up will appear for qualifying carts. Click the dots at the bottom to swipe and view additional products/flavors. Gift must be added to cart in order to receive it. Please make sure you verify that the gift(s) are in your cart after adding it. While supplies last. This is what the pop-up will look like: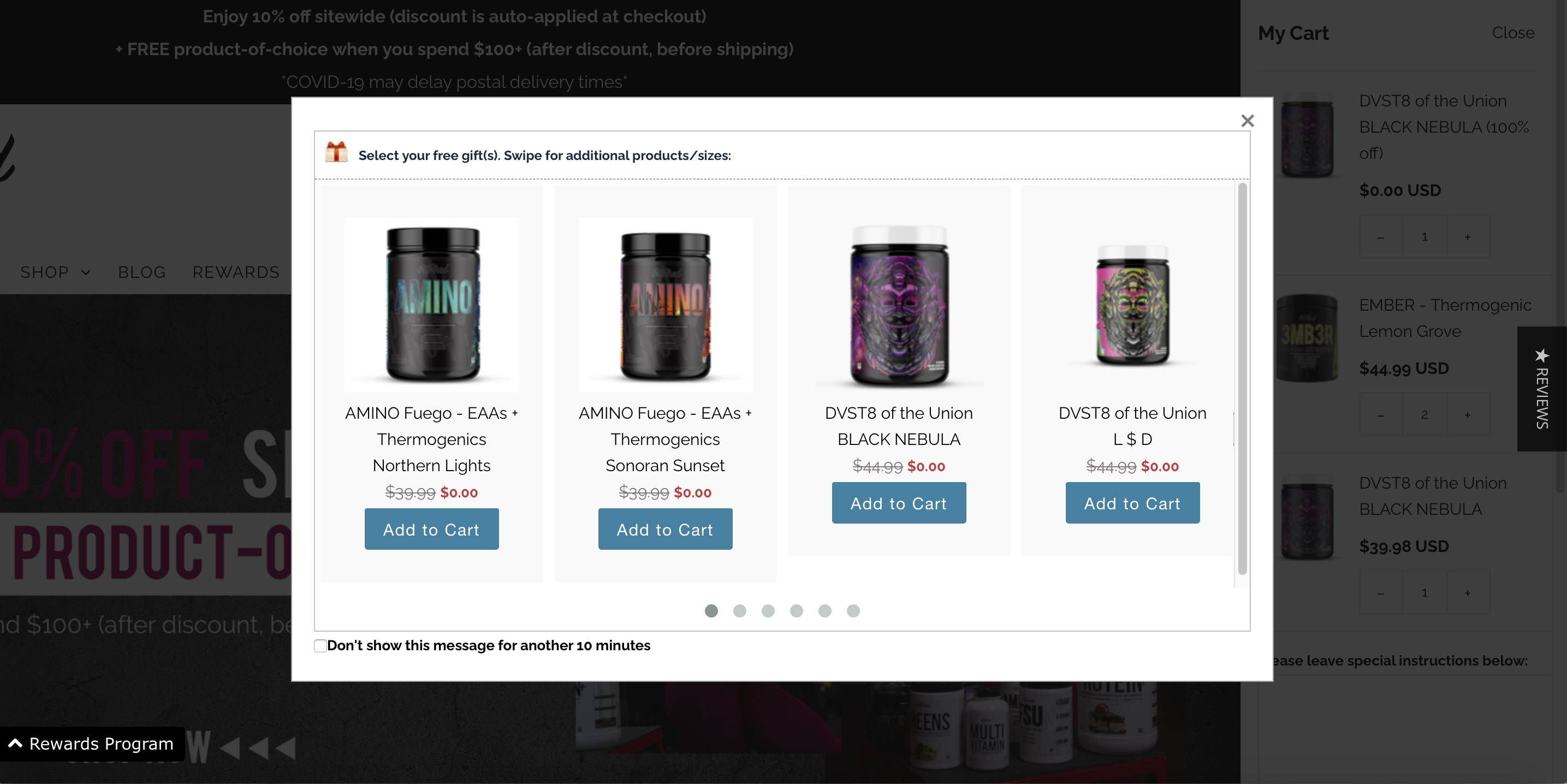 ---